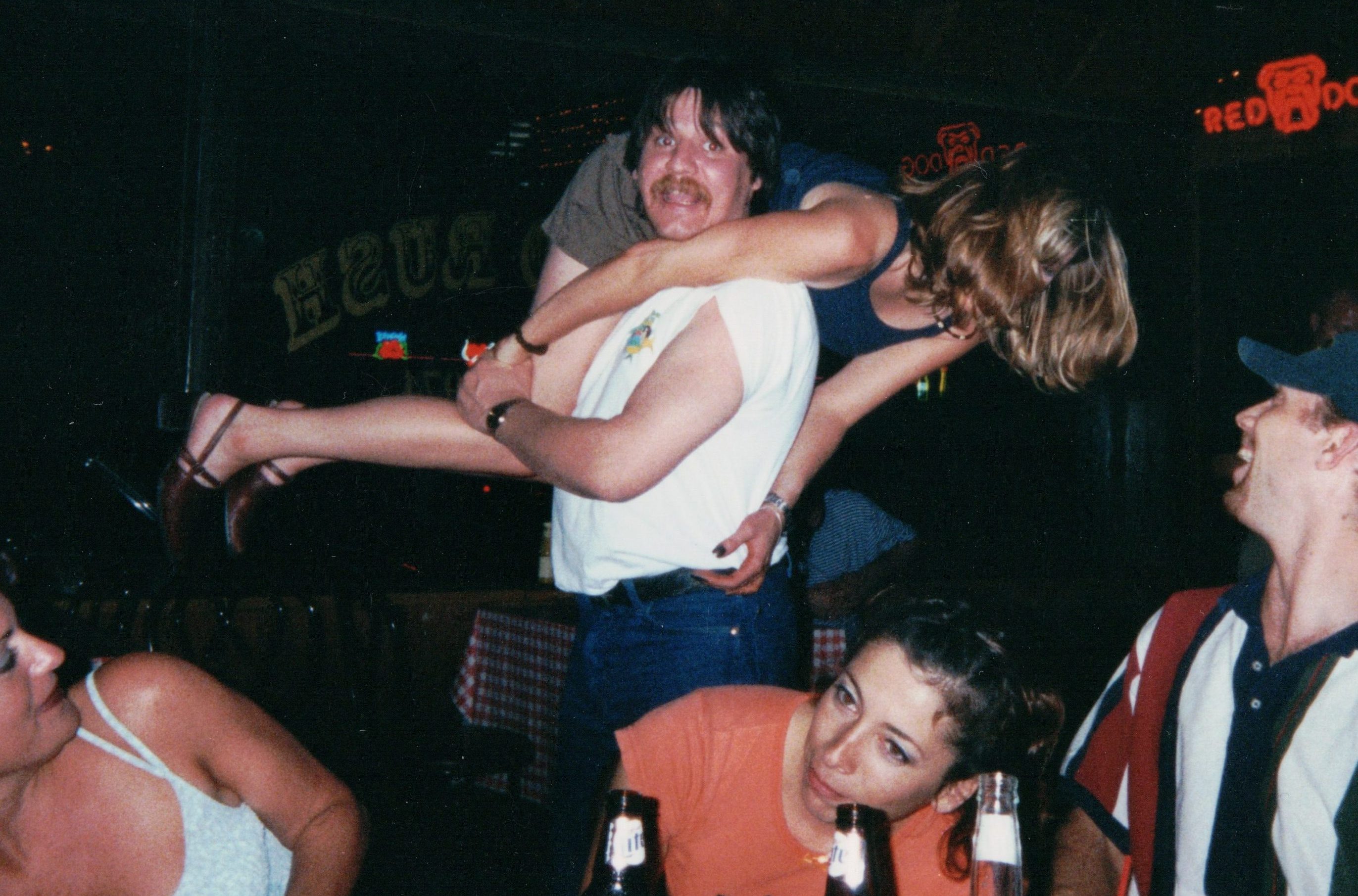 Well, now.
I have been told before that I put the "ass" in "class" and I think this photo really exudes class, don't you?   I mean, we've all been forcibly removed from a bar, right?  RIGHT?!?!  OH COME ON PEOPLE.
I've often said that the two saddest words in the english language were "last call". The guy up there hauling ass (mine) is Buster.  You may know Buster.  He is world reknowned and for good reason. Buster is as old skool and kick ass of a bartender as I've ever seen and don't even get me started on all I've seen.  Buster remembers your drink even if it's been over a year. I've seen Buster fly over the bar like a redneck Jackie Chan to bust up a barroom brawl more times than I can count.  Buster has been a bartender his entire life and as luck would have it, I have been a drinker my whole life so it's really been a solid symbiotic friendship.
He also coined the idiom, "if you don't know what it is, poke it with a stick" and I truly think that is a mantra for the ages.   We could sell t-shirts.
Anyway, I'm not being forcibly removed in this picture but that's about all I remember about it.  My favorite thing about this photo is that it could have been ANY night.  I don't recall it being a special occasion or anything remarkable at all.  In fact, I don't recognize any of those folks in the foreground but they appear wise enough, or at the very least they're sober enough to duck.  Yes, this could have been just a regular Tuesday after work as often I didn't limit MY happy to one hour.
Bottoms up!  Literally.