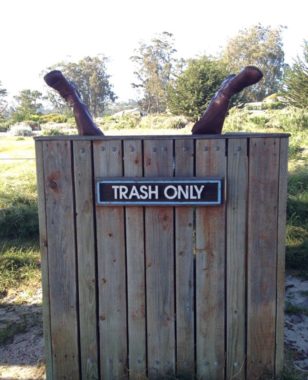 So as the universe and life continue to duke things out in my current existence, I can't help but try to maintain my sanity and my authenticity by NOT hurling myself into a pint of Ben and Jerry's and a Hoarders marathon, but to attempt to handle the stress and anxiety with a calm and realistic approach.  One could argue that I've never been either; calm OR realistic.
Shit happens.  This we know.  People go bankrupt, divorces wreck families, people get cancer. There's no shortage on hard times and I certainly don't have the worst of the lot, by any means.  However, there are times when things are on more even keel than others.  This is not one of those times in my life.
Of course, for almost three decades my coping mechanism came in liquid form. Over the rocks, in a shot glass, or straight outta the bottle. This was always the answer when life threw me the hard questions. Knee jerk reactions of anger, blame and resentment. Lashing out at everyone and everything, save for MY part in the wreckage. Well, it would seem those days aren't quite over. Despite my best efforts, I found myself up to my tits in a four-alarm meltdown on Friday evening over a situation that I myself, caused.  Trust me when I say I caused it because I spent the better part of the day desperately trying to find a deserving target in which to direct my anger and more importantly, the BLAME for said wreckage and only came back to my own reflection.
Shit.
So, did I put into place all the healthy and sound coping mechanisms I've learned in the 1,016 days I've been sober? No. Did I take a deep breath and focus within and press the pause button?  No. Did I immediately panic and spiral into a ferocious and tearful/fearful shame cyclone?  YES I SURE AS HELL DID.
And to show you how hard wired the 'fight or flight" response is within me, my first reaction was to tell my husband that I was going to retreat for the weekend into a cheap bed-bug ridden hotel where I would remain under the jizz-stained faded bedspread while repeatedly telling myself what a non-deserving loser I was and why I really don't merit any happiness or comfort in this world and all I do is screw things up. We drunks have a penchant for the dramatic at times.
I circled around and around this dark abyss and freaked out for the better part of three hours and the best most painful thing about this was it was just the SAME THING on repeat. No solution, no way out, just a endless downward spiral of shame with a dash of self-pity sprinkled in for irritating measure. NOT HELPFUL.
When I did finally press pause (with the help of my husband, my stalwart and rock-solid anchor) I was able to see the situation for what it truly was; and naturally, it was not remotely close to life-threatening.  Life on life's terms. That's what it was, and I had to look for my part in it and move forward from there. You know, like a GROWN-UP, dammit. We do the best we can with what we've got and sometimes your best is better than average, and sometimes, notsomuch.  My point here, if I have one, is that you have to forgive yourself for being a human being sometimes, warts and all. I reacted poorly, yes. I behaved selfishly and childishly and if I'd had the floorspace and flexibility to throw myself onto the ground in a fitful tantrum, I would have.
Years ago, after fucking up a situation at work, an old co-worker once remarked to me, "Hey kid, we're not packing parachutes here, we're all gonna walk away from this" in a hilarious comeback to my dramatic and apocalyptic reaction to my mis-step. And you know what?  He was correct. No, it doesn't take away the feeling at the time when your chest tightens and your heart beat quickens and you feel yourself spinning out of control, but in reality, that's the truth.  In some situations a freak-out of biblical proportions is indeed a justified reaction, but sometimes you just gotta check yourself before you wreck yo'self.
My situation is still not resolved and you know what?  That's alright. I have no idea how things will shake out, and that's okay too. I just have to keep doing the next right thing with the right intentions, and I know it will work out like it's supposed to.  I know this, but sometimes while you're on the way to the principal's office you gotta shoot a few spitballs, am I right?
You know I can't say anything in 500 words or less, but in summation–let me close with this; life is hard, guys – go easy on yourself.  Oh, and totally go for the Ben and Jerry's* – it may not solve your issue, but it couldn't hurt.
*I suggest their awesome flavor, Phish Food. Trust me, it's waaay better than their music.